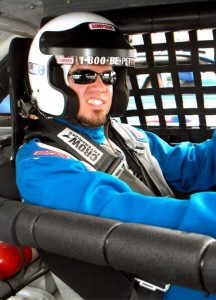 I have many loves in my life. My wife, Natasha, and two sons, Evan and Carter, start at the top. Next up is my enjoyment of commercial art/graphic design and all the little nuances that go with it. The fast pace, the discovery of new techniques and technologies, and converting a client's design problem into a solution that helps their business succeed. Then I have to mention my passion for road racing. The cars, the fans, the smell of hot tires and burning fuel are just amazing.
I started out in Lake Charles, LA by drawing at the young age of 5 years old, a sketch of Disney's Goofy. Art classes in middle school and high school in Corpus Christi, TX kept the ball rolling. I even took drafting and architecture classes at Calallen High School honing those design and computer skills.
College brought me back to my home state of Louisiana to attend McNeese State University. I couldn't have been happier with my choice of McNeese. My art professors, especially my graphic design professor, Marty Bee, were second to none. Marty taught me many great things, including being humble and that college could only give me the tools to START learning the trade of graphic design. Then to cap off the college experience, I was the treasurer of Theta Rho Chapter of Theta Chi Fraternity for four semesters.
Graduation then brought me to Florida. With my eye originally on the Orlando area, I moved to Venice, FL with family while I searched for my first job. I landed my first interview with MKJ Marketing in Largo. There I had the unique challenge of doing marketing for Funeral Homes. Who knew they needed so many marketing materials, but it kept me busy for five years designing and updating logos, brochures, newspaper and yellow page ads, web sites, billboards, and even large expo displays.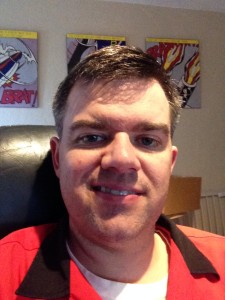 My next professional position brought me to CEA Marketing in Clearwater where I spent 10 glorious years doing all kinds of design and management work. From logos to sales center displays, I've covered nearly every aspect of print media. Then the digital age hit full force including social media. The firm switched it's focus on heavy direct mail and print work to websites and other digital media. I've designed websites, banner ads, social media contest micro-sites, Facebook fan pages, e-marketing campaigns, along with posting and managing social media accounts.
I've tackled nearly every job that one can accomplish at a marketing firm, even building maintenance when needed.
So what's next? Maybe you'll be next in the story of my career.